"A contradiction cannot exist in reality. Not in part, nor in whole."

This article depicts a subject within the Legend of the Seeker television series, and as such, it does not play a role within the established continuity and canon of the Sword of Truth series.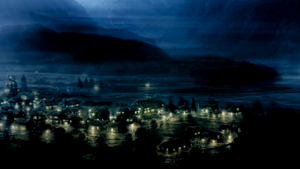 Brennidon was the place where the Seeker of Truth, Richard Cypher, was born.
Description
Edit
Brennidon was located in the Midlands.
Behind the Scenes
Edit
This city only appears in the TV series, not the books.