Bridget Regan (born February 3, 1982) is an American actress who portrayed lead character Kahlan Amnell in the television series Legend of the Seeker.
Biography
Edit
Born in California, Regan moved to New York City in the hopes of pursuing a career in acting. Though Regan's career began in Broadway, it soon progressed to various supporting roles in television and film, most notably a small role in the Sex and the City movie.
Regan's big break came, however, in the role of Kahlan Amnell, a major character in television series Legend of the Seeker, based upon Terry Goodkind's Sword of Truth series. After landing the role of Kahlan, Bridget Regan moved to New Zealand, where the television series was shot.
Since Legend of the Seeker, Regan has starred in White Collar, Agent Carter, Jane the Virgin, and The Last Ship.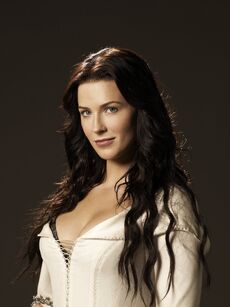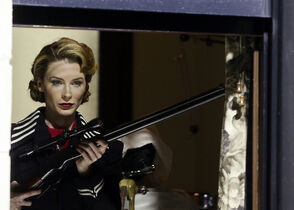 Ad blocker interference detected!
Wikia is a free-to-use site that makes money from advertising. We have a modified experience for viewers using ad blockers

Wikia is not accessible if you've made further modifications. Remove the custom ad blocker rule(s) and the page will load as expected.