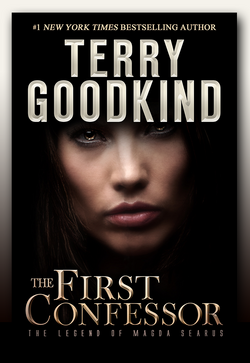 The First Confessor: The Legend of Magda Searus is a novel by Terry Goodkind released exclusively in e-book format. It serves as a prequel to the Sword of Truth series and details many characters and events mentioned in that series. It was released worldwide on July 2, 2012.
Plot summary
Edit
To Be Added
Characters
Edit
Here is a list of all the characters who appear in The First Confessor The Legend of Magda Searus:
Creatures
Edit
External links
Edit
Ad blocker interference detected!
Wikia is a free-to-use site that makes money from advertising. We have a modified experience for viewers using ad blockers

Wikia is not accessible if you've made further modifications. Remove the custom ad blocker rule(s) and the page will load as expected.